A new law from the US Department of Defense would force the military to allow its employees and partners to take elective abortions.
The Daily Wire reports that the abortion proposal is part of a military spending bill released Tuesday by the Democrat-led US House Appropriations Committee.
Pro-abortion Democratic leaders are considering several ways to expand the military's killing of unborn babies through abortion. They expressed outrage that the US Supreme Court may soon overturn Roe v. Wade and allow states to protect unborn babies from abortion again.
The measure in the Military Expenditure Act "prohibits funds from denying leave to military personnel or civilians seeking leave to obtain an abortion," as well as "the spouse, partner, or significant other of a pregnant person [who] request leave to assist that person in obtaining an abortion."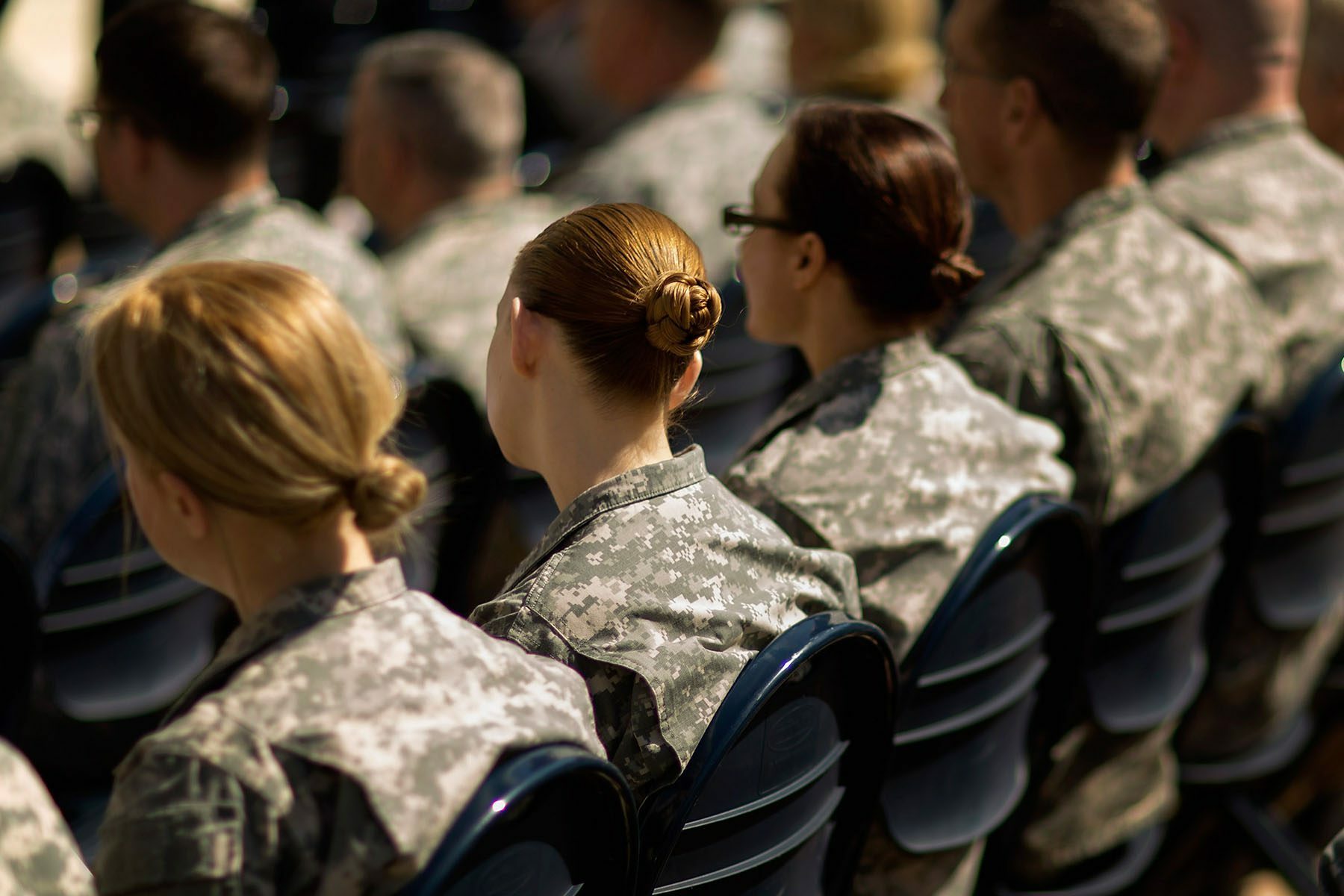 In other words, Department of Defense employers who refuse to grant employees and their partners leave for elective abortions are being reimbursed.
Follow LifeNews on the MeWe social media network for the latest pro-life news free from Facebook's censorship!
The current law, in effect since 1996, prohibits elective abortions from being performed by Department of Defense medical personnel and medical facilities. The Hyde amendment also bans taxpayer funding for abortions in the military, with exceptions for cases of rape, incest, or risk to the mother's life.
However, with the possibility that Roe may soon be gone, pro-abortion Democrat lawmakers are trying to make changes to the military.
Earlier this month, the US House Democrats introduced another piece of legislation to allow military medical facilities to provide elective abortions and force taxpayers to pay for abortions for military personnel and their families, American Military News reports.
The MARCH for Servicemembers Act, sponsored by US Representative Jackie Speier, D-California, would repeal laws limiting the use of military medical facilities and funding for elective abortions. More than 80 House Democrats have co-sponsored the bill.
Speier said she believes her legislation is needed now more than ever after news broke in May of a leaked draft ruling showing the Supreme Court overthrows Roe. If Roe goes, as many as 26 states could ban abortions, according to the Guttmacher Institute.
"The consequences for our military personnel and their families will be catastrophic, as will the threat to the morale of our military preparedness and the cohesion of our units," Speier said.
Its proposed legislation is not a new idea. Pro-abortion Democratic lawmakers have been trying for decades to require military-based medical facilities to provide elective abortions.
When former President Bill Clinton allowed abortions in military facilities from 1993 to 1996, military doctors, nurses, and other medical personnel refused to perform or assist with elective abortions. Before the current law went into effect, the Clinton administration tried to hire civilians to perform abortions on military bases.
Since then, bills to allow elective abortions in the military have repeatedly failed in Congress, including a budget amendment Speier introduced in 2016.
Since Roe v. Wade, about 63 million unborn babies and hundreds of mothers have died in supposedly "safe, legal" abortions. The 1973 ruling forced state to legalize the killing of unborn babies in abortions until they are viable and allow states to legalize abortions up to birth.
The Supreme Court is expected to rule in the Mississippi abortion case Dobbs v. Jackson Women's Health by the end of June.